A handbook published by the Y-Foundation on the Finnish Housing First principle for your use.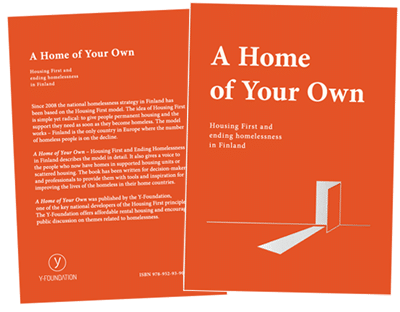 We at the Y-Foundation, one of the key national developers of the Housing First principle in Finland, published a handbook A Home of Your Own – Housing First and ending Homelessness in Finland to answer the many questions we have received from professionals and policy-makers over the years. This book describes in detail why Finland has become the only European country where homelessness is on the decline. It also gives voice to the people who now have homes in supported housing units or scattered housing.
The handbook is free of charge and available for anyone interested in the matter. We trust you will do good things with the information and share our story.